Rent Storage
Rent a Storage Unit or an Outside Storage Space online today! Our office location/Storage Units are located at 3645 Clark Fork Way. The Outside Storage Spaces are at 13739 Mullan Road. Just browse our available units/spaces below and then hit the "rent now" button. (Please note the $15.00 Admin Fee is NON-REFUNDABLE even for same day cancellation) This will walk you through a 3 step process where you:
1. Create your account and agree to the terms.
2. Enter your billing information.
3. Review and Confirm the rental information.
Once you have completed these steps you will be emailed some instructions on moving in along with your gate code. Don't hesitate to contact us with any questions 406-830-6838.
*NOTE: UNITS/SPACES RENTED ONLINE AFTER 12:30PM OR ANYTIME SATURDAY AND SUNDAY WILL NOT BE AVAILABLE FOR MOVE-IN UNTIL THE NEXT BUSINESS DAY WITHOUT PRIOR ARRANGEMENT.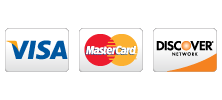 Outside Storage (10.0x20.0)
VEHICLES/TRAILERS
*5% credit if you pay Cash/Check upfront for ENTIRE Full Year at initial sign up
*3% credit if you pay with Credit Card upfront for ENTIRE Full Year at initial sign up
Unit (5.0x5.0x9.0)
*5% credit if you pay Cash/Check upfront for ENTIRE Full Year at initial sign up
*3% credit if you pay with Credit Card upfront for ENTIRE Full Year at initial sign up
Outside Storage (10.0x25.0)
VEHICLES/TRAILERS
Outside Storage (10.0x30.0)
Trailer/Camper
Outside Storage (10.0x40.0)
Trailer/Camper
Unit (5.0x10.0x9.0)
*5% credit if you pay Cash/Check upfront for ENTIRE Full Year at initial sign up
*3% credit if you pay with Credit Card upfront for ENTIRE Full Year at initial sign up
Outside Storage (10.0x50.0)
RV
Unit (7.5x10.0x9.0)
*5% credit if you pay Cash/Check upfront for ENTIRE Full Year at initial sign up
*3% credit if you pay with Credit Card upfront for ENTIRE Full Year at initial sign up
Hallway Units (10.0x10.0x9.0)
*5% credit if you pay Cash/Check upfront for ENTIRE Full Year at initial sign up
*3% credit if you pay with Credit Card upfront for ENTIRE Full Year at initial sign up
Unit (10.0x15.0x9.0)
*5% credit if you pay Cash/Check upfront for ENTIRE Full Year at initial sign up
*3% credit if you pay with Credit Card upfront for ENTIRE Full Year at initial sign up
Unit (10.0x20.0x9.0)
*5% credit if you pay Cash/Check upfront for ENTIRE Full Year at initial sign up
*3% credit if you pay with Credit Card upfront for ENTIRE Full Year at initial sign up
Unit (12.0x20.0x9.0)
*5% credit if you pay Cash/Check upfront for ENTIRE Full Year at initial sign up
*3% credit if you pay with Credit Card upfront for ENTIRE Full Year at initial sign up
Unit (10.0x30.0x9.0)
*5% credit if you pay Cash/Check upfront for ENTIRE Full Year at initial sign up
*3% credit if you pay with Credit Card upfront for ENTIRE Full Year at initial sign up